About

Satish Nambisan, Ph.D. is an award-winning author, researcher and speaker. He is the Nancy and Joseph Keithley Professor of Technology Management at the Weatherhead School of Management, Case Western Reserve University. His research interests lie in the broad areas of innovation management, entrepreneurship, and digital globalization. His current work examines how digital technologies shape innovation and value creation in global business.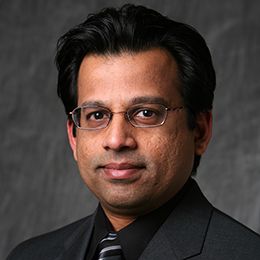 His research has been published in a wide range of journals including Harvard Business Review, MIT Sloan Management Review, Management Science, Organization Science, Academy of Management Review, Journal of International Business Studies, MIS Quarterly, Research Policy, Entrepreneurship Theory & Practice, Strategic Entrepreneurship Journal, Journal of the Academy of Marketing Science, and Stanford Social Innovation Review.

Reflecting the significant and broad influence of his publications over the last decade, Dr. Nambisan was recognized with the Web of Science-Clarivate Highly Cited Researcher distinction -- for cross-field impact (2022) and for economics & business (2023).

Dr. Nambisan is the author of several notable books including The Global Brain: Your Roadmap for Innovating Faster and Smarter in a Networked World (Wharton School Publishing, 2008). His latest book is The Digital Multinational: Navigating the New Normal in Global Business (MIT Press, 2022), which received the Axiom 2023 Business Book Award (Gold Medal) in the International Business / Globalization category.

Prior to joining Weatherhead, Nambisan held faculty positions at Rensselaer Polytechnic Institute and the University of Wisconsin-Milwaukee. He has held visiting faculty appointments at the Kellogg School of Management, Northwestern University and at the Institute for Entrepreneurship & Innovation, Vienna University of Economics and Business Administration, Vienna, Austria.

He serves on the editorial board of several journals including Academy of Management Review, Strategic Entrepreneurship Journal, and Academy of Marketing Science Review. He is a Field Editor at the Journal of Business Venturing and a Department Editor at Management and Business Review.

In 2006, Nambisan was honored by his alma mater Syracuse University with the Martin J. Whitman Distinguished Ph.D. Alumni Award.

He speaks globally on topics related to innovation management and digital transformation strategies, with a particular focus on multinational companies. He has advised and consulted with a broad range of organizations including Microsoft, 3M, P&G, SAP, Sharp Laboratories, Singapore Telecom, Federal Reserve Bank of St. Louis, ASAE, and the Philadelphia Science Center.

Prior to joining the academia, Nambisan held executive positions at consumer-products conglomerate, Unilever.
&nbsp
&nbsp